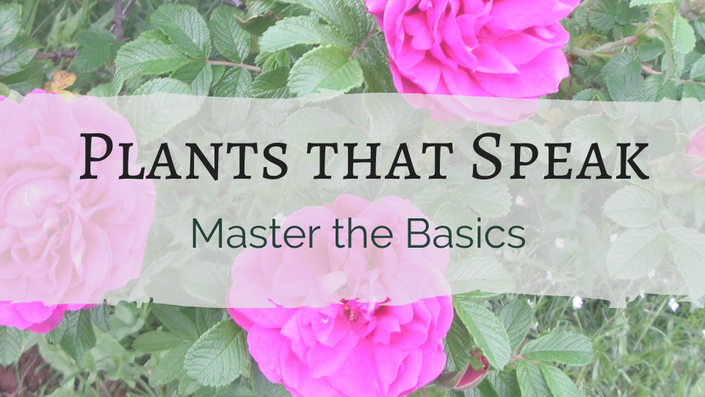 Plants that Speak
Communicate with plants
Join this fascinating journey to meet plants with a fresh perspective and discover a magical world of inspiration, inner calm, profound wisdom and intuitive connection.
Imagine if you took the time to truly connect with the intelligence of nature and listen to the whispers that call to you.
Isn't it frustrating how your busy work load and life style has slowly pulled you away from the source of your peace and inspiration? I bet spending time in nature is way down low on your list of priorities when secretly you yearn to breathe in the fresh air of your favourite landscape or take a slow walk down a familiar overgrown path.
This course will help you reconnect and bridge the gap between your nature self and the wild rhythm of nature that grows outside your window.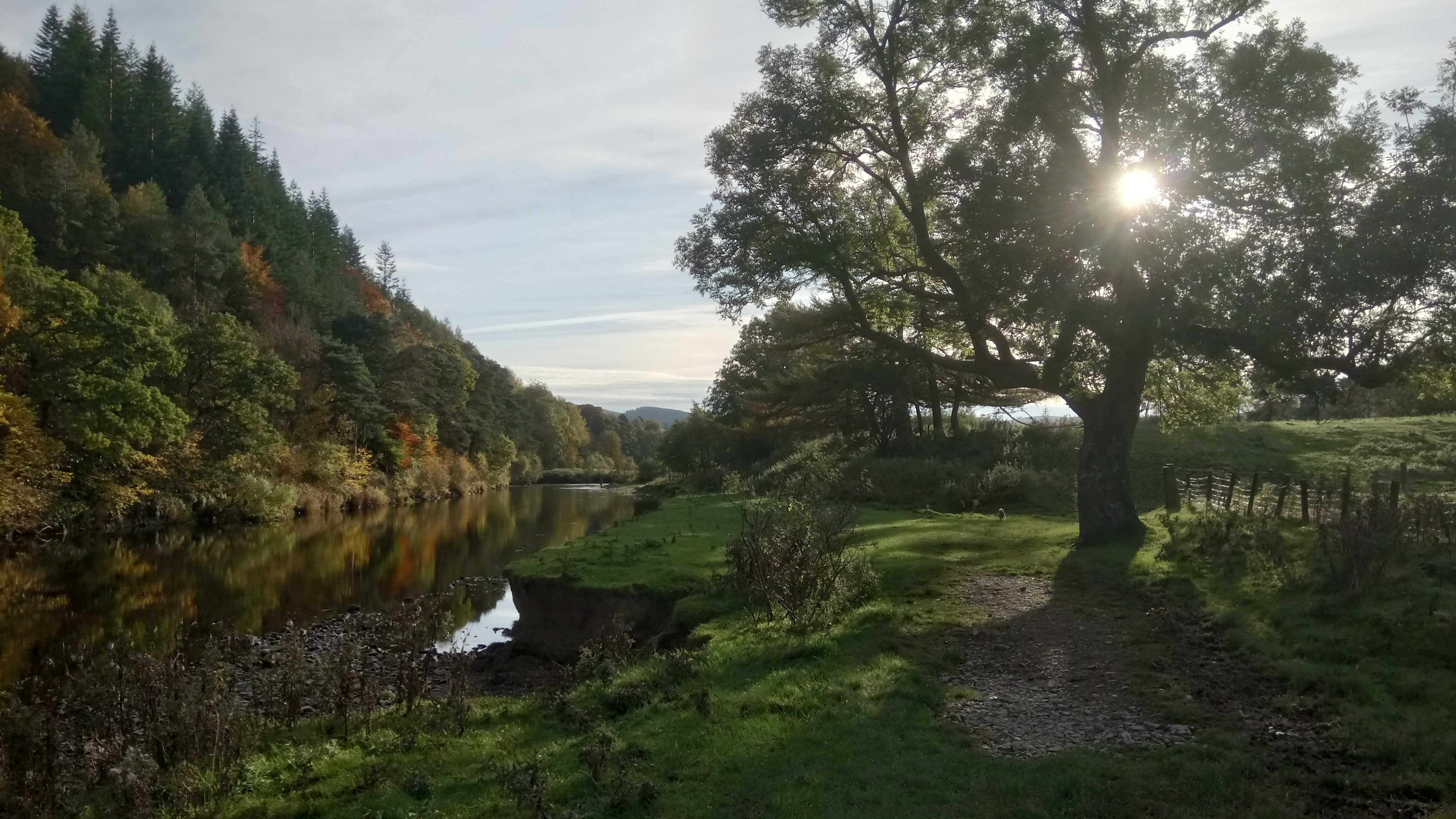 Based on Fay's best selling book " Plants that Speak Souls that Sing" this course will inspire you to expand your perception to create connections with the plants that surround you at home, in your garden, local park or woodland. If you feel a longing to deepen your connection with the plants in your back yard and seek to decipher the deeper messages from nature's whispers then the simple yet profound ways to connect will assist you.You'll learn about the sacred relationship with the plant world and discover intuitive communication techniques.
You'll make a special plant friend (sacred plant ally) and experience its healing plant medicine and unique gifts to assist you. As you work through the exercises at your own pace you will find your childhood fascination with nature rekindled and feel inspired to spend time in nature to feel energised even after a busy day at work.
The course will gently remind you that going inwards with plants to guide you, teaches you about yourself and your purpose and helps you find meaning in the world and your part in the greater web of life.
Plants that Speak is for you if you have ever noticed a plant out of the corner of your eye and smiled, or stood beneath the trees and felt protected and wondered why.
It's also for you if you are looking for ways to widen your mindfulness practice or find yourself drawn outside in nature to find peace.
If you are already a herbalist, gardener or plant lover, this course will complement your existing knowledge, but no experience of plants is necessary to begin to awaken to the intelligence of the green world.
In Plants that Speak Online we focus on meeting the spirit of a plant to provide us with a more holistic perspective of plants and the healing that comes as we raise our vibration to meet plant consciousness.
Get ready to meet the green world through eyes of the heart!

A journey of self-discovery and remembering awaits..

You will:

Re-discover the sacred relationship between humans and the plant world
Tap into the intelligence of your heart as an organ of perception
Learn how plants communicate
Connect with a plant ally (plant guide) to help you feel supported and loved
Experience plants and places in nature with hands on practical exercises
Expand your most trusted senses and open your intuition
Feel support from nature as a spiritual ally, guide and friend.
Learn common plant connection mistakes and how to avoid them.
Gain a deeper knowing and understanding of the natural world around you
Feel more confident in receiving and deciphering nature's wisdom
Feel more grounded, supported and energised by your environment.
I did a workshop with Fay on plant spirits where we connected and communicated with plants. This may sound weird but the plant told me to get out there and share my gifts with the world. I then left the place I was working at. I started a business, did a healing course and now I am moving! Thanks Flower, you spoke, I listened and took action!!
- Carry-Anne Hornsey, course participant
Your Instructor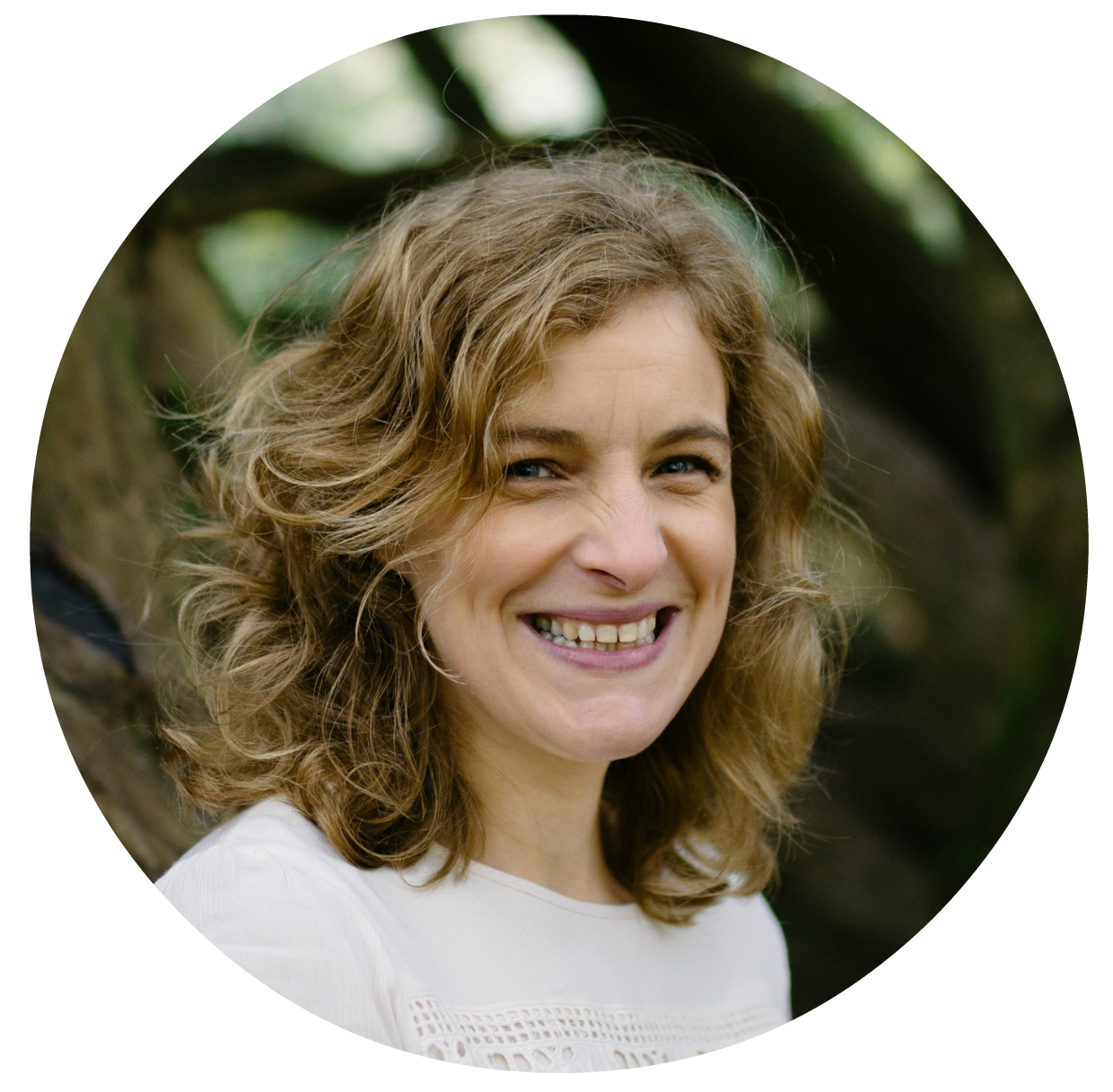 A practical Shaman, Reiki teacher and Plant-Spirit guide, I am passionate about connecting plants and people to help you rediscover your magic, heal and restore wholeness to your soul using the alchemy of nature.
I draw on my experience as a former owner of a flower and herb farm, 20 years of Reiki Practice and Shamanic Training to bring the subtle whispers of nature to assists you with the journey of your soul.
My spiritual allies include Reiki, meditation, gardening, plant medicine and Shamanic techniques. By honouring the seasons and elements, living in close connection with Mother Earth I believe we can feel supported and guided by the subtle ways that nature communicates and experience transformation and growth on both a personal and planetary level.
My workshops and courses aim to help participants learn Reiki or Shamanic techniques or connect with plants and nature in a meaningful, magical and life changing way. I also offer one to one healing sessions online and from my home in Scotland.
My books are available here: Plants that Speak, Souls that Sing and Plant Spirit Reiki
Visit www.fayjohnstone.com for more info!
Empowering and magical guidance for connecting with the plant kingdom
C Davies, Plants that Speak
What is included and how does it work?
6 Self-paced modules
Engaging video lessons with Fay
Simple exercises to deepen your plant interactions
PDF course notes
Worksheets for self-reflection and intuitive guidance
Exclusive audio meditations to help you relax and connect with plants on a deeper level to experience their wisdom and blessings
Lifetime Access
Study at your own pace.
Watch online or offline whenever you choose
PLUS
Private Facebook group
Q & A with Fay via the Facebook group and live adhoc classes
Free Future Upgrades
Spending time with plants is crucial to getting to know them on a deeper level. This connection goes way beyond our knowledge of their appearance, growing habits, fragrance, taste or medicinal properties; it's an alignment with their energetic vibration and essence
Plants that Speak is NOT for you if:

You don't value the natural world and consider plants as boring or non-sentient beings.
You are not willing to explore your natural environment and put the exercises into practice.
You are not seeking to connect with plants and gain a deeper understanding of their intelligence.
You are looking for a course that gives you training in botany or plant ID.
You need one to one tuition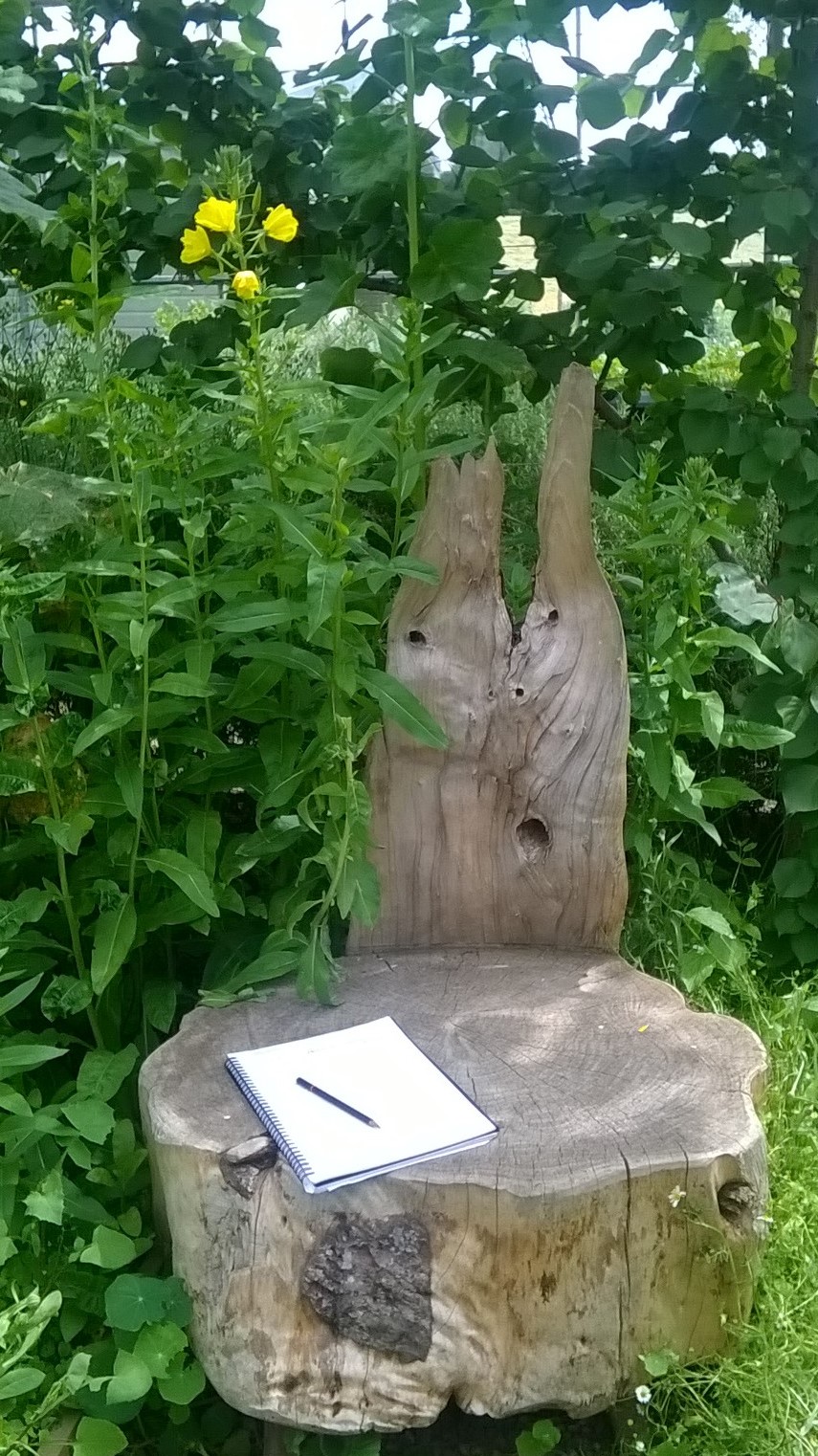 If you are being called by the whispers of the Green World then Plants that Speak will kick start your plant path and provide you with a strong foundation from which to grow. By providing you with transferable skills and practice, you can continue to develop your connections with the natural world and expand your intuitive knowing, providing you with a continual source of inspiration, support and guidance through life.

I'm excited to guide you along this plant path and help you connect with the greater web of life to nourish your spirit and give you a deeper understanding of your true nature.

Green Magic awaits!

Frequently Asked Questions
I live in a city - can I benefit from this course?
Yes!! The exercises and practices in the program encourage you to start exactly where you are. If you don't have access to a park, woodland or other natural landscape, you are encouraged to invite the outside in. You can work with a house plant, and learn the same skills to connect with the spirit of the plant
I have no knowledge about plants or experience with meditation I'm worried I won't understand.
No previous experience with plants, herbalism or meditation is necessary. The course takes you step by step through the plants that speak approach. The exercises are easy to follow and have as much depth and meaning as you give them. You will have the opportunity to ask questions via the facebook group and during the live calls during the program.
Will this course help me work as a herbalist?
This practice connects you with the intelligence of a plant, its vital essence or spirit. If you wish to know more about herbal preparations and actions, you are encouraged to learn from a herbalist in your local area to understand the medicinal properties of the plants where you live. The course will help you deepen your understanding and provide a more holistic view of plants rather than limit a plant's medicinal power to its physiological and physical characteristics. You will be able to create more potent holistic medicines using the approach in this course.
What if I already work with plants, flower essences, herbal medicine an/or plant interlligence. Is this going to be too basic for me?
No! If you feel called to join this course, there is healing to be done and a plant that is waiting for you. This course will encourage you to look at all of your current practices and ways that you work with spirit and with plants with fresh eyes and a new perspective. Our path to wholeness and working with the unseen unfurls in layers and there is always something to learn from even what we might first perceive as simple teachings.
I might need some extra 1:1 assistance, is this something you offer too?
You will have opportunity to ask questions via the facebook group and if you need further one to one assistance this can be arranged no problem.
How long do I have access to the course?
Lifetime access for as long as the course is running! You can access whenever you need to and also it's possible to download the content too.
I'm busy, and don't have much spare time to study, how long does the course take?
Each module is divided into short 20 - 30 minute sections so you won't find hours of video to watch in one go. The amount of time you take on the practical exercises and journal questions is up to you. The plant spirit path is like a spiral, it is not a linear process. The time that you put into the connections with the plants reaps rewards! You have lifetime access to the content so there is no hurry.
What if I am unhappy with the course?
We would never want you to be unhappy! If after having completed the exercises you are unsatisfied with your purchase, contact us in the first 30 days and we will give you a full refund.
I don't use Facebook is that an issue?
No facebook, no problem. Many students choose not to connect via the facebook group. As long as you have access to the internet to download the course content you will be able to access the core teaching material.
I've read your book why do I need to buy this course?
Great that you have my book which gives you a foundation in many of the tools in plant connection and communication. This course takes you step by step through key techniques giving you the opportunity to actually complete the exercises with plants and share your discoveries with others. You will also have the opportunity to ask questions via the facebook group if you choose and would like feedback or clarification in any area.