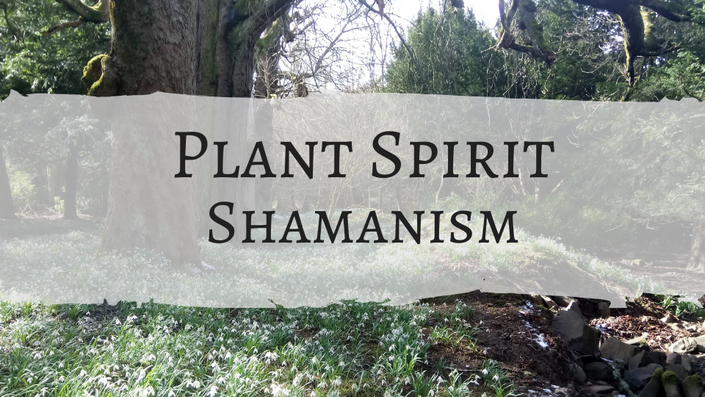 Plant Spirit Shamanism
6 part introduction to connecting with Plant Spirits
If you are intrigued by the world of Plant Spirit Shamanism and wish to connect to the spirit of plants for healing and guidance but don't know where to start then join this course to discover how.
Six modules will introduce you to simple shamanic techiques to help you strengthen your innate ability to connect with plants and nature to help you feel supported and guided.
You will learn to work with shamanic tools such as shamanic drum journeying, meditation, attuning with the seasons, automatic writing and intuitive nature connection.
As you learn to decipher signs from the spirit world and nature you will receive answers to the questions you hold in your heart and gain the confidence to take action.
No experience or special tools are necessary.

The course will help you:
Set up and develop a grounded and safe plant spirit shamanism practice so that you can continue confidently after the course has ended.
Communicate with plants on your door step and meet plant spirit allies who can help be your guides with this plant path
Experience the shamanic journey and other intuitive ways to meet plant spirit guides and receive their unique medicine to guide and protect you.
Learn to listen, channel and interpret guidance from the green world so that you can act on their inspiration and messages and make positive changes
Develop your intuitive gifts so that you can feel more confident in your abilities


Feel more deeply connected to the natural world and empowered with the special vibration of sacred plant medicine so that you can always feel energised, supported and grounded.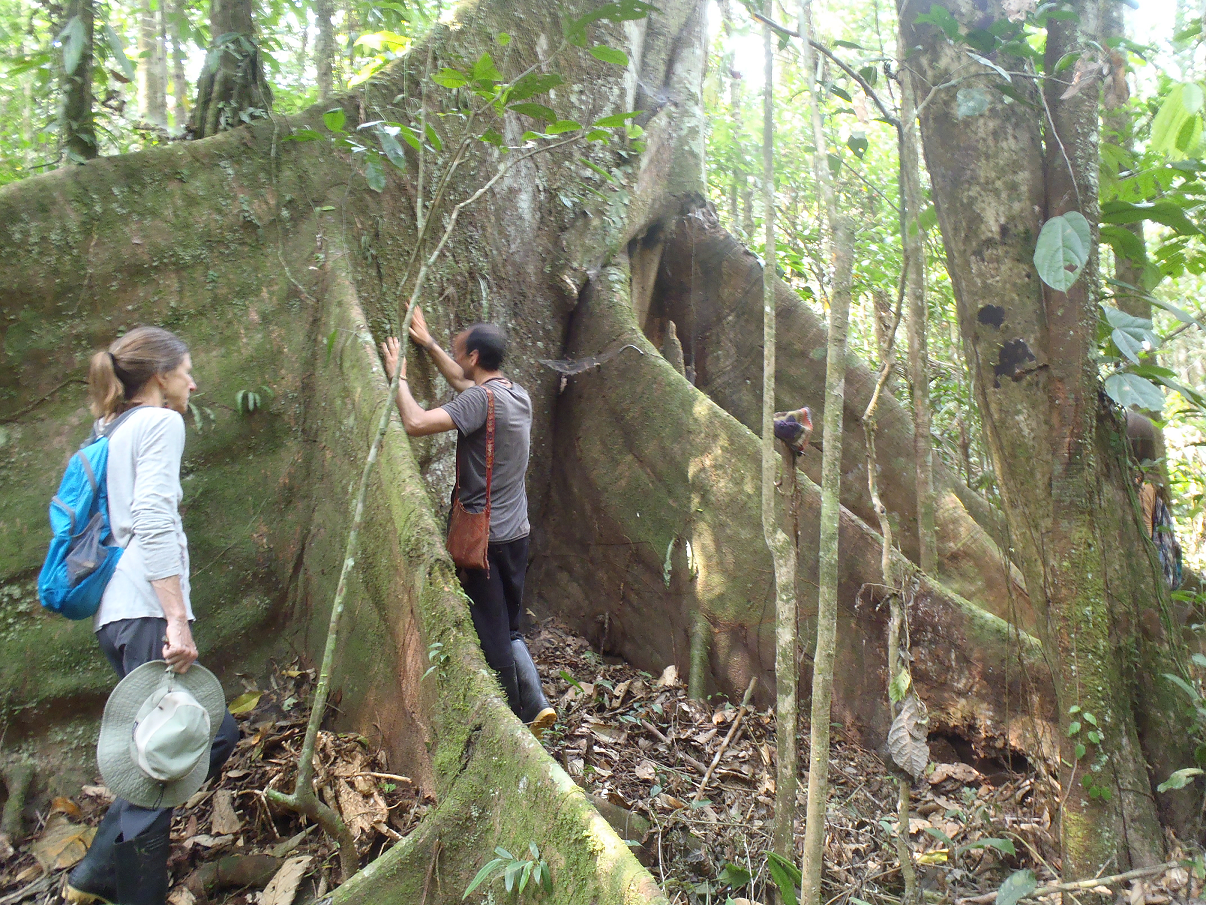 "Plant spirit medicine is the shaman's way with plants. It recognizes that plants have spirit and that spirit is the strongest medicine. Spirit can heal the deepest reaches of the heart and soul." Eliot Cowan
What is included and how does it work?
6 pre-recorded video lessons with Fay
Simple exercises and shamanic practices to deepen your plant interactions
PDF course notes
Worksheets for self-reflection and intuitive guidance
Exclusive audio meditations to help you connect with plants on a deeper level to experience their wisdom and healing
Lifetime Access (for the lifetime of the course)
Watch online or offline whenever you choose
PLUS
Private Facebook group
Q & A with Fay via the Facebook group
Benefit from Fay's 10 years of experience.
Free Future Upgrades and invites to live adhoc classes
AND Immediate BONUS ACCESS to 3 Day plants that speak challenge

The Bonus 3 day Plants that Speak Challenge will remind you of the basics in heart based plant connections and help you:
Open your intuitive sense to the green kingdom where you live (in this physical reality) so that you can feel more grounded and supported at home
Discover plant allies on your door step so that you can always experience the magic of plant medicine.
Fine tune your senses
Receive messages that they have for you so that you can take action and make positive changes in your life.
This workshop will provide you with the inspiration to rekindle your sacred relationship with nature and the tools to reawaken your awareness to the whispers and wisdom of green world for daily support and guidance.
On receipt of payment access will be given to the online portal and you can begin accessing the bonus content prior to the first online class.
Plant Spirit Shamanism course outline

6 Modules make up the core component of this introduction to plant spirit shamanism. Each module is designed to help you safely establish your practice and navigate your way through the rhythms of the plant spirit path so that you can confidently continue to access the guidance of the natural world, long after this course has finished.
Module 1: Foundations and Safe practice
In this module you'll:
Develop your sanctuary and sacred space
Learn how to create a firm foundation for safe practice
Experiment with methods, herbs and essences for cleansing space
Module 2: Plant Spirit Shamanism on your doorstep

In this module you'll:
Meet plants in this physical reality to set up your support team for grounding and strength
Open your physical and intuitive senses so that you can find deeper meaning in the natural world around you
Develop a daily practice of plant connection for everyday plant magic
Module 3: Meeting plant guides and allies

In this module you'll:
Practice different ways of Shamanic journeying to enter an expanded state of consciousness and access new realities
Connect with a plant protector guide to guide you safely through the shamanic worlds
Module 4: Healing with the plant spirits

In this module you'll:
Receive healing from the spirit of a plant to bring back balance and harmony into your energy body and align you with your true nature
Module 5: Receiving Guidance
In this module you'll:
Learn about your intuitive senses and experience plant conversations
Practice asking and receiving answers from nature, reading signs and omens
Journey deeper for more plant magic and wisdom
Module 6: Sacred Plant Medicine
In this module you'll:
Discover the blessings of intuitive plant medicine to help you feel more in balance
Experience soul crafting and sacred plant prayer so that you can fully integrate the plant healing into your energy body
Plus

Bonus: 3 Day plants that speak challenge
Three days to discover plant allies on your door step that have magic and messages ready for you to take action. NOW!
I did a workshop with Fay on plant spirits where we connected and communicated with plants. This may sound weird but the plant told me to get out there and share my gifts with the world. I then left the place I was working at. I started a business, did a healing course and now I am moving! Thanks Flower, you spoke, I listened and took action!!
- Carry-Anne Hornsey, course participant
Is Plant Spirit Shamanism for you?

No experience is necessary to join us on this plant spirit discovery. We will be working with techniques like meditation and the western shamanic practice of shamanic journeying. If you are interested in following a shamanic path I recommend the course Shamanism Basics. You may also find useful resources and tools in my foundation course Plants that Speak
Your Instructor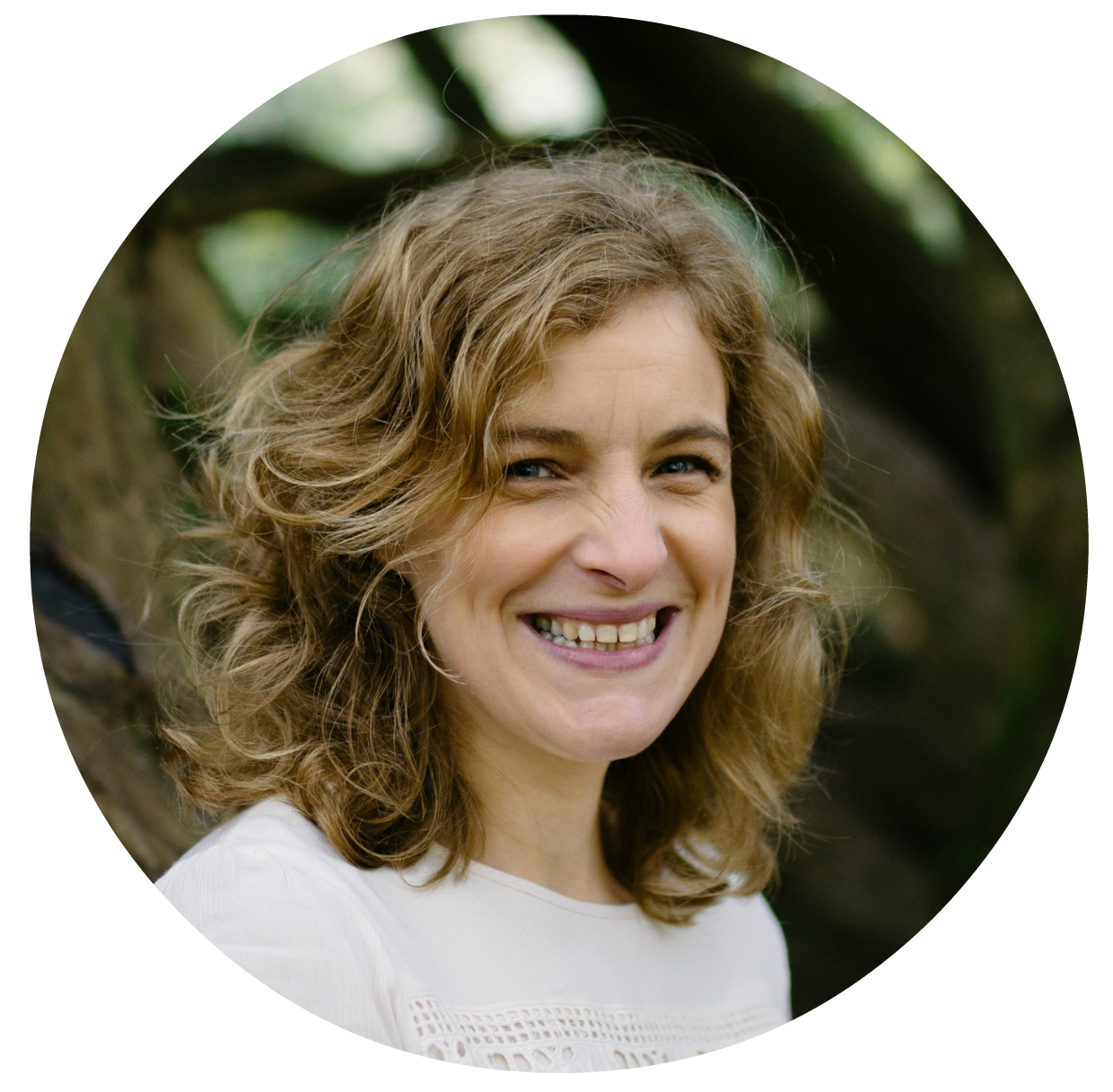 A practical Shaman, Reiki teacher and Plant-Spirit guide, I am passionate about connecting plants and people to help you rediscover your magic, heal and restore wholeness to your soul using the alchemy of nature.
I draw on my experience as a former owner of a flower and herb farm, 20 years of Reiki Practice and Shamanic Training to bring the subtle whispers of nature to assists you with the journey of your soul.
My spiritual allies include Reiki, meditation, gardening, plant medicine and Shamanic techniques. By honouring the seasons and elements, living in close connection with Mother Earth I believe we can feel supported and guided by the subtle ways that nature communicates and experience transformation and growth on both a personal and planetary level.
My workshops and courses aim to help participants learn Reiki or Shamanic techniques or connect with plants and nature in a meaningful, magical and life changing way. I also offer one to one healing sessions online and from my home in Scotland.
My books are available here: Plants that Speak, Souls that Sing and Plant Spirit Reiki
Visit www.fayjohnstone.com for more info!
I have loved everything about this course. It was worth every penny to me. I loved hearing and seeing how Fay did things to give me new ideas or encourage me that I was on the right track. I love the meditations and the course videos.
Frequently Asked Questions
I live in a city - can I benefit from this course?
Yes!! The exercises and practices in the program encourage you to start exactly where you are. You will be connecting with plants in the spirit world / invisible realms, so although it's highly beneficial to connect physically with nature for example with a house plant or plants growing outside, this is not necessary.
I have no knowledge about plants or experience with shamanism I'm worried I won't understand.
No previous experience with plants or shamanism is necessary. The exercises are easy to follow and have as much depth and meaning as you give them. The more you practice, the easier your plant connections and trusting your intuition will become. You will have the opportunity to ask questions during the live classes and via the facebook group.
Will this course help me work as a shamanic practitioner?
This practice connects you with the spirit of a plant, through shamanic journey work and other tools. The skills you will learn in this online course are for your personal development only. In order to practice with clients as a shamanic practitioner I would recommend that you seek further training to help you develop the key skills required when working with clients and running a safe shamanic practice that helps others.
I already work with plants, flower essences, herbal medicine and/or plant spirits. Is this going to be too basic for me?
No! If you feel called to join this course, there is healing to be done and a plant that is waiting for you. This course will encourage you to look at all of your current practices and ways that you work with spirit and with plants with fresh eyes and a new perspective. Our path to wholeness and working with spirit unfurls in layers and there is always something to learn from even what we might first perceive as simple teachings.
I might need some extra 1:1 assistance, is this something you offer too?
Yes, several different one to one services are available, together with group shamanic coaching, get in touch.
How long do I have access to the course?
Lifetime access for as long as the course is running! You can access whenever you need to and also it's possible to download the content too.
I'm on the fence about joining and the investment feels huge, what should I do?
Consider these courses as way more than just a course. The shamanic path is a way to live your life to feel a richer and deeper connection with the natural world and restore your soul. The teachings come with professional support and a supportive Facebook group where you'll be a voice not an echo among a community of like-minded plant people who understand and feel the same way you do about plants.
I'm busy, and don't have much spare time to study, how long does the course take?
Each module is divided into short 20 - 30 minute sections so you won't find hours of video to watch in one go. The amount of time you take on the practical exercises and journal questions is up to you. The plant spirit path is like a spiral, it is not a linear process. The time that you put into the connections with the plants reaps rewards! You have lifetime access to the content so there is no hurry.
What if I am unhappy with the course?
We would never want you to be unhappy! If you are unsatisfied with your purchase, contact us in the first 14 days and we will give you a full refund.
I don't use Facebook is that an issue?
No facebook, no problem. Many students choose not to connect via the facebook group. As long as you have access to the internet to download the course content you will be able to access the core teaching material.
Green Magic awaits you - I'm excited to guide you on this plant spirit path!